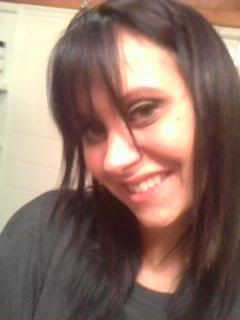 Megan as a brunette
Megan as a blonde
Sheriff: Father, son charged in connection with rape, murder of Megan Maxwell in Cocke County
Posted November 3, 2011
Key dates
* April 26, 2009: Megan Maxwell disappears in the early morning hours. An off-duty police officer discovers her car on Highway 25/70 engulfed in flames.
* May 4, 2009: Gov. Phil Bredesen authorizes a $10,000 reward for information in the case.
* Nov. 4, 2010: Maxwell's remains are found in a rural area of Cocke County, about 5 miles from where her car was discovered.
* Monday: Oct. 31,2011, A grand jury indicts Jeffrey Lee Stock, 43, of Del Rio, on charges of first-degree murder, rape, theft of property over $1,000 and arson. His father, Terry A. Stock, 64, is indicted on a charge of being an accessory after the fact.
* Tuesday: Nov. 1,2011, Cocke County Sheriff Armando Fontes, chief deputy John Carroll and the case's lead investigator Derrick Woods visit Megan Maxwell's mother and grandmother to inform them of the indictments.
* Wednesday: Nov. 2,2011, Fontes holds a press conference to formally announce the indictments.
NEWPORT, Tenn. — Lisa Maxwell paced the dark brown carpet inside the living room of her mother's home.
Then she moved to the bedroom. Then outside.
She couldn't sit still.
"Calm down," her mother said.
But Maxwell couldn't. She was anxious for a sheriff's investigator to arrive with the latest news in her daughter's April 2009 unsolved homicide.
The word finally came this week.
"I'm on cloud nine," Lisa Maxwell said Wednesday after Sheriff Armando Fontes announced a Cocke County grand jury had indicted Jeffrey Lee Stock, a convicted sex-offender, on charges that include the first-degree murder and rape of 19-year-old Megan Maxwell. "It feels like a mountain off my shoulders."
Stock, 43, was indicted Monday and also charged with theft of property over $1,000 and arson in the burning of Megan Maxwell's car, found along Highway 25/70 the day she disappeared. Also, Stock's father, Terry A. Stock, 64, was indicted on a charge of being an accessory after the fact.
Authorities are not releasing how Megan Maxwell died or what pointed them to the Stocks.
"It's been a long time coming and it's finally here," said Megan's sister, Stephanie Maxwell, 18, who also attended the press conference. "I kinda just lost faith for a little bit, worrying that it would just fade away."
Stock, of Del Rio, had been a person of interest since Megan Maxwell's disappearance.
After she vanished, Stock was charged with failing to register as a sex offender. He'd moved to Tennessee from Indiana. He is serving a 72-month prison sentence for that charge at a federal prison in Tuscon, Ariz.
He will be extradited to Cocke County.
His father was arrested Tuesday in Flat Rock, Ind., and is being held without bond pending extradition.
http://www.knoxnews.com/news/2011/nov/03/sheriff-father-son-charged-in-connection-with-of/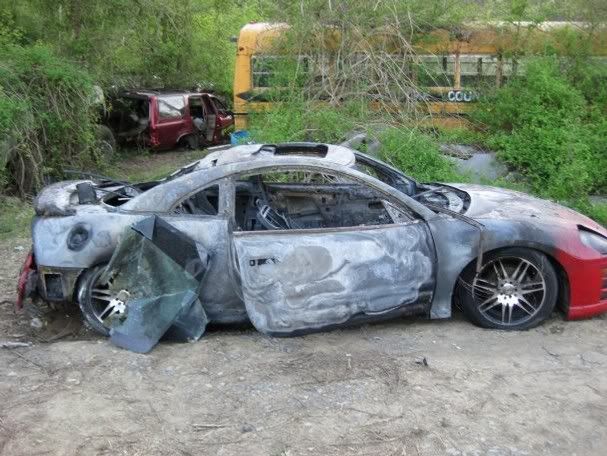 The 2001 Mitsubishi Eclipse belonging to Megan Maxwell, 19, that was found burning the morning of April 26, 2009 on U.S. Highway 25/70 in Newport, Tn. Maxwell's body was found more than 5 miles from the car in November 2010.